The obligation to remove foreign nuclear weapons
Only the United States is known to station nuclear weapons in other countries today (in Belgium, Germany, Italy, the Netherlands, and Turkey respectively), but Russia and the United Kingdom have also done so in the past.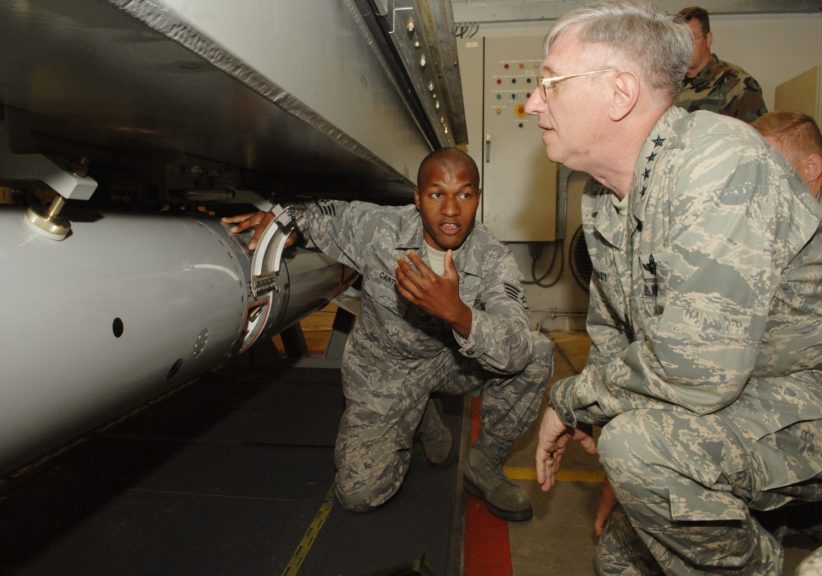 INTERPRETATION
Under Article 4(4), any state party with foreign nuclear weapons in its territory or in any other place under its jurisdiction or control is obligated to ensure their prompt removal as soon as possible but not later than a deadline to be determined by the First Meeting of States Parties.
Upon their removal, the territorial state party is required to submit a declaration of full compliance to the UN Secretary-General. To date, no state with foreign nuclear weapons on any territory under its jurisdiction or control has adhered to the TPNW.
A total of 19 states are believed to have previously hosted such deployments, in some cases without their knowledge: Belgium, Canada, Czechoslovakia, Cuba, Cyprus, Denmark (Greenland), France, East Germany and West Germany, Greece, Hungary, Iceland, Italy, Mongolia, Turkey, United Kingdom. The figure does not include territories that during the relevant period were under the direct jurisdiction or administration of a nuclear-armed state (Guam, Okinawa, and the Marshall Islands).
Most nuclear hosting arrangements were put in place in the 1950s and 1960s, and all but the above-mentioned five cases in Europe are believed to have since been discontinued.

There have been several attempts by European policy-makers to have the remaining weapons removed from European soil. For example, in 2005, the Belgian Senate unanimously adopted a resolution calling for the removal of nuclear weapons from Belgian territory. In 2009, the German coalition government committed through its governing platform to have the remaining nuclear weapons in Germany withdrawn. The then Foreign Minister, Guido Westerwelle, promoted the initiative enthusiastically for some time, but the United States responded negatively, and the initiative was quietly shelved the next year. At the NATO summit in 2018, the allies collectively declared that NATO's deterrence posture 'relies on the United States' nuclear weapons forward-deployed in Europe and the capabilities and infrastructure provided by Allies concerned.'

Renewed debate about Germany's role in NATO's nuclear sharing arrangements erupted in 2020, when Rolf Mützenic, chairman of the Social Democratic Party's parliamentary group, called for US nuclear weapons to be withdrawn from the country. The NATO Secretary-General, Jens Stoltenberg, quickly responded that Germany's support for nuclear sharing was 'vital to protect peace and freedom'.