The obligation to remove foreign nuclear weapons
Within 90 days after becoming a state party to the TPNW, Belgium, Germany, Italy, Netherlands, and Türkiye would be obliged to ensure the removal of the US nuclear weapons that they currently host on their territory. The United States is the only state known to station nuclear weapons in other countries today, while Russia and the United Kingdom also did so in the past.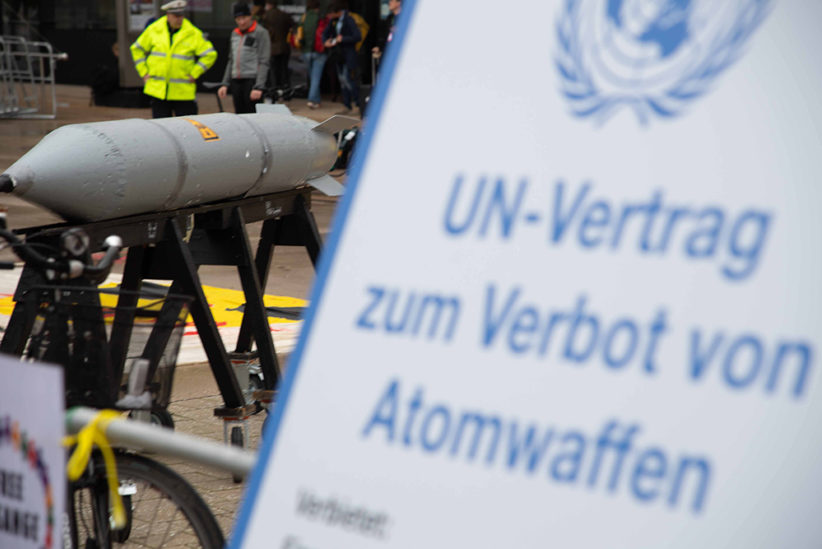 A total of at least 19 states are believed to have previously hosted foreign nuclear weapons, in some cases even without their knowledge.1, 2 Most nuclear hosting arrangements were put in place in the 1950s and 1960s, and the majority of the weapons were withdrawn after the Cold War.
Over the years, there have been several attempts by European policymakers to have the remaining nuclear weapons removed from their territory. Numerous non-governmental organizations have continued to advocate for removal. In Belgium, Germany, and the Netherlands several political initiatives, involving parliamentary debates and motions, have also sought to achieve the removal of nuclear weapons. The Dutch parliament, in particular, has been vocal in its support of the removal of the US nuclear weapons on its territory and has adopted several motions explicitly calling on the government to do so.3

In 2022, poll results in Germany shifted after the Russian invasion of Ukraine. In May and June, a poll with over 1,300 respondents was conducted, where 52 per cent were in favour of keeping US nuclear weapons on German soil, including 12 per cent of respondents wanting modernisations and reinforcement.4 For the other hosting countries no new poll results were published in 2022.
ARTICLE 4(4) - INTERPRETATION
Under Article 4(4), any state party with foreign nuclear weapons in its territory or in any other place under its jurisdiction or control is obligated to ensure their prompt removal as soon as possible but not later than a deadline to be determined by the First Meeting of States Parties.
The First Meeting of States Parties in 2022 adopted a deadline of a maximum of 90 days for such removal.
Upon removal, the territorial state party is required to submit a declaration of full compliance to the UN Secretary-General.