The prohibition on allowing stationing, installation, or deployment of nuclear weapons
Five states not party – Belgium, Germany, Italy, the Netherlands, and Turkey – engaged in conduct in 2020 which was not compatible with the prohibition on allowing stationing, installation, or deployment of nuclear weapons. They host approximately 150 American B61 nuclear gravity bombs between them on their metropolitan territories.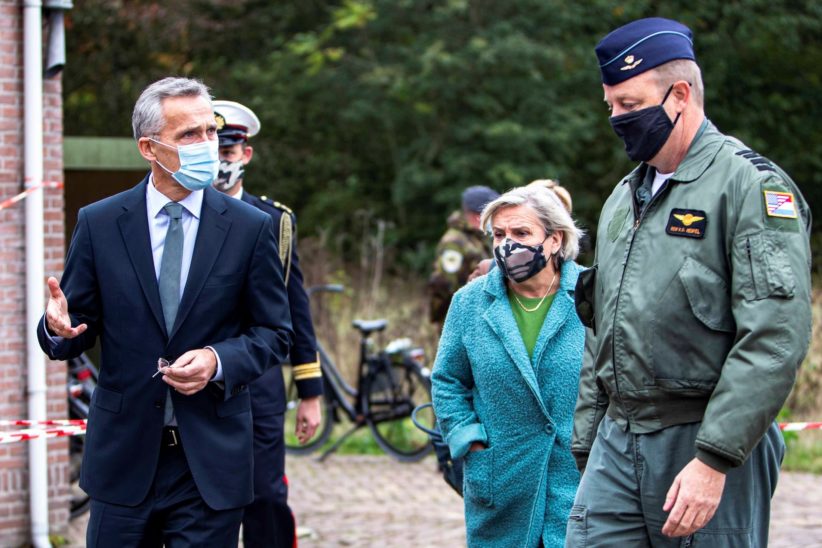 INTERPRETATION
Article 1(1)(g) of the TPNW outlaws a particular form of assistance or encouragement of prohibited action: allowing any stationing, installation, or deployment of any nuclear weapons or other nuclear explosive devices in a state party's territory or at any other place under its jurisdiction or control.
The TPNW's prohibition against such hosting of nuclear weapons applies at all times, including during escalating tension or armed conflict. There is no corresponding prohibition in the NPT.
The concept of jurisdiction refers primarily to a state's sovereign territory, while control extends to areas that the state party occupies or otherwise controls extraterritorially. This is irrespective of the legality of this control under international law.
Deployment is the broadest of the three types of prohibited conduct. A violation would not require any prolonged duration, agreement, or infrastructure. Thus, although transit of nuclear weapons is not explicitly prohibited by the TPNW, if movement into the sovereign territory of a
state party is not swiftly followed by exit, this might amount to assistance and encouragement to possess nuclear weapons as well as a violation of 1(1)(g).
The B61 bombs hosted in Europe are assumed to have explosive yields ranging from an equivalent of 300 tons to 170 kilotons of TNT. They are believed to be located at six bases: Kleine Brogel Air Base in Belgium; Büchel Air Base in Germany; Aviano and Ghedi-Torre air bases in Italy; Volkel Air Base in the Netherlands; and Incirlik Air Base in Turkey, as shown in the map below. The real 'deterrent' value of these foreign-deployed nuclear weapons is the subject of debate.
The respective hosting arrangements are thought to be governed by classified bilateral agreements between the United States and the host states. Representatives of the host states have traditionally been reluctant to discuss their governments' hosting policies, in part due to the classification of the respective hosting arrangements as state secrets. In 2013, two former Dutch prime ministers publicly confirmed that the Netherlands hosts nuclear weapons. Ruud Lubbers, prime minister from 1982 to 1994, stated that he 'would never have thought those silly things [nuclear bombs] would still be there in 2013'. Dries van Agt, prime minister from 1977 to 1982, said the bombs 'are there and it's crazy they still are'. Both were threatened with prosecution, but formal charges were never laid.
The ANPO Treaty (1960 US-Japan Mutual Security Treaty) gives the United States a right to establish military bases in Japan, which might include the right to deploy nuclear weapons without formal Japanese consent. It is not confirmed whether the United States has ever done so.

All parties to NWFZ treaties have committed not to allow the stationing of nuclear weapons on their territories. Certain states that are not members of such zones have made similar commitments not to host nuclear weapons, with some limiting their commitment only to times of peace. Denmark, Norway, and Spain for instance do not allow the deployment of nuclear Iceland and Lithuania do not allow nuclear weapons to be deployed on their soil even during armed conflicts.