The prohibition on seeking or receiving assistance to engage in prohibited activities
Four states not party - France, Russia, the United Kingdom, and the United States - engaged in conduct in 2020 that was not compatible with the prohibition on seeking or receiving assistance to engage in a prohibited act. All of the applicable cases are described under the previous section on the prohibition of assistance with prohibited activities (although with the focus on the parallel provision of assistance). They are also summarised below.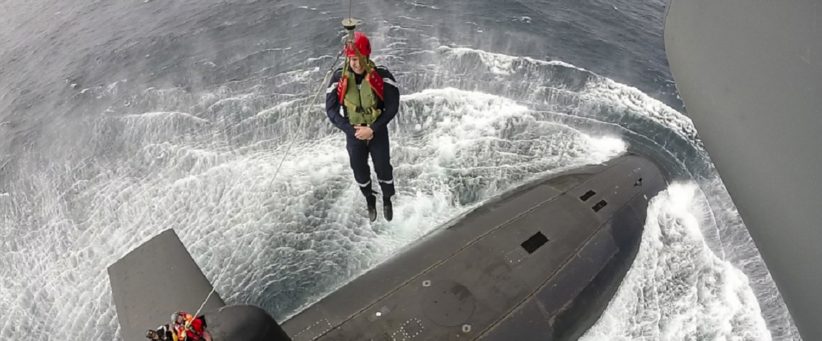 INTERPRETATION
Under Article 1(1)(f) of the TPNW, states parties undertake never under any circumstances to '[s]eek or receive assistance, in any way, from anyone to engage in any activity prohibited to a State Party' under the Treaty.
In contrast to Article 1(1)(e) of the TPNW, which prohibits states from assisting prohibited acts by others, Article 1(1)(f) prohibits states from seeking or receiving assistance to violate the Treaty themselves.
This precludes any state party from asking any other state or any legal or natural person to help it to develop, possess, stockpile, test, produce, use, transfer, or receive nuclear weapons or other nuclear explosive devices.
A similar prohibition, imposed only on non-nuclear-weapon states, is contained in Article II of the NPT, though it only applies to manufacture: the undertaking is to 'not to seek or receive any assistance in the manufacture of nuclear weapons or other nuclear explosive devices'.
France received assistance from Airbus Group (legally incorporated in the Netherlands) and specifically its subsidiary Airbus Defence and Space (headquartered in Germany), for the development, production, and maintenance of the French Navy's M51 nuclear-tipped SLBM (but not the warhead).
The United States received support for the development of nuclear weapons by the Italian company Leonardo.
The United States received assistance with possession and stockpiling from Belgium, Germany, Italy, the Netherlands, and Turkey, which provide logistical and security services at the bases where the US nuclear weapons are stored on their territory.
The US missile-testing programme received assistance from the Marshall Islands.
The United Kingdom appears to be seeking more or less continuous assistance from the United States to maintain its nuclear capability.
The United Kingdom receives continuous assistance with stockpile stewardship from France and vice versa.
Russia received assistance to develop nuclear weapons by the Belarusian company Minsk Automobile Plant.
Most of the nuclear-armed states in the past received some form of assistance to develop their nuclear weapons. More recently, North Korea's advances in ICBM technology also appear to have been fuelled by outside sources. Some have suggested that North Korea either stole information or received assistance to copy Ukrainian (ex-Soviet) missiles, but the reports have not been confirmed.