The prohibition on seeking or receiving assistance
Five states not party — Belarus, France, Russia, the United Kingdom, and the United States — engaged in conduct in 2021 that was not compatible with the TPNW's prohibition on seeking or receiving assistance to engage in a prohibited act.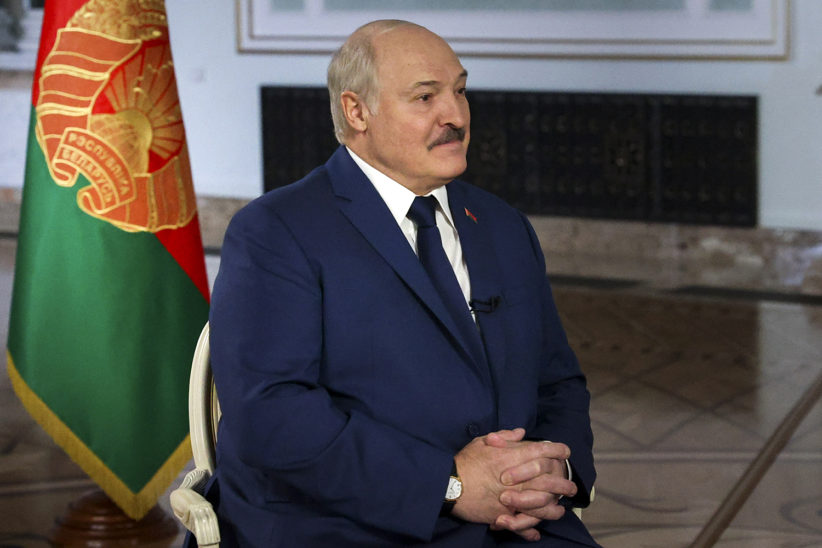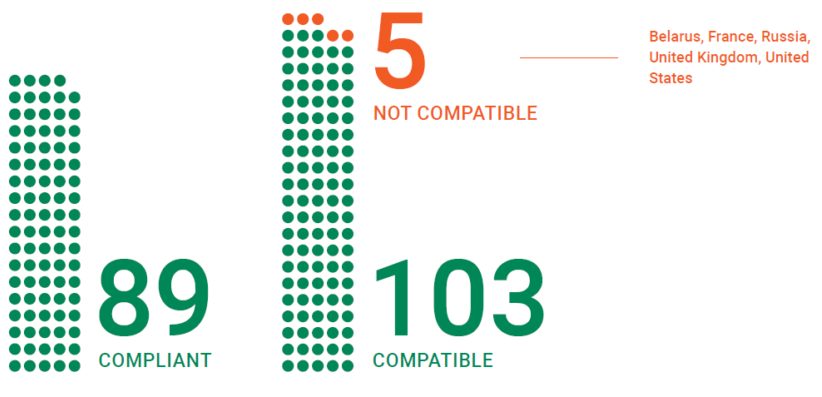 ARTICLE 1(1)(f) - INTERPRETATION
Each State Party undertakes never under any circumstances to: 'Seek or receive any assistance, in any way, from anyone to engage in any activity prohibited to a State Party under this Treaty.'

• In contrast to Article 1(1)(e) of the TPNW, which prohibits states from assisting prohibited acts by others, Article 1(1)(f) prohibits states from seeking or receiving assistance to violate the Treaty themselves. It does not matter whether or not the assistance is actually received.
• This precludes any state party from asking any other state or any legal or natural person to help it to develop, possess, stockpile, test, produce, use, transfer, or receive nuclear weapons or other nuclear explosive devices.
• A similar prohibition, imposed only on non-nuclear- weapon states, is contained in Article II of the NPT, though it applies only to manufacture: the undertaking is to 'not to seek or receive any assistance in the manufacture of nuclear weapons or other nuclear explosive devices'.
Belarus sought assistance from Russia for the stationing of Russian nuclear weapons on its territory (which would not be compatible with the prohibition in Article 1(1)(g) of the TPNW on allowing the stationing of foreign nuclear weapons), when in November 2021 President Alexander Lukashenko said: 'Then I will propose to Putin to return nuclear weapons to Belarus.' He added: 'We, on the territory of Belarus, are ready for this.'
The other applicable cases in 2021 are described under the previous section on the prohibition of assistance with prohibited activities (although with the focus on the parallel provision of assistance). They are also summarized below:
• France received assistance for the development, production, and maintenance of its Navy's M51 nuclear- tipped SLBMs from the Netherlands (where Airbus Group is legally incorporated) and Germany (where the subsidiary Airbus Defence and Space is headquartered). It also received support for the development of a new generation of air-delivered nuclear weapons from Italy (Leonardo). MBDA, in which Leonardo has a 25% stake, is involved in developing the new ASN4G replacement for the ASMP-A cruise missile. BAE Systems, which is headquartered in the United Kingdom, has also contributed to the work as a member of the joint venture through its provision of key components.
• The United States continued to receive assistance with possession and stockpiling from Belgium, Germany, Italy, the Netherlands, and Turkey, which provide logistical and security services at the bases where the US nuclear weapons are stored on their territory.
• The United States received assistance to develop Transporter Erector Replacement Vehicles for its Minuteman II ICBMs by Italian company Leonardo.
• The US missile-testing programme, and by extension, its development of nuclear weapons received assistance from the Marshall Islands.
• The United Kingdom appears to be seeking more or less continuous assistance from the United States to maintain its nuclear capability. This includes assistance with the maintenance of the Trident II missile (the United Kingdom's only nuclear-capable means of delivery) from the US company Lockheed Martin. A new contract with Lockheed Martin was signed to continue assistance through to 2028.
• The United Kingdom receives continuous assistance with stockpile stewardship from France and vice versa.
• Russia received assistance to develop and produce mobile launchers for its ICBMs by the Belarusian company Minsk Automobile Plant.
In the past, most of the nuclear-armed states received some form of assistance to develop their nuclear weapons.