The prohibition on use
No state has contravened the TPNW's prohibition on use of nuclear weapons, but 2022 was a year of exceptional danger. The nuclear taboo, a 77-year norm of non-use, was eroded while still being protected. The risk that Russia's war in Ukraine could escalate to nuclear weapon use remains a deep concern.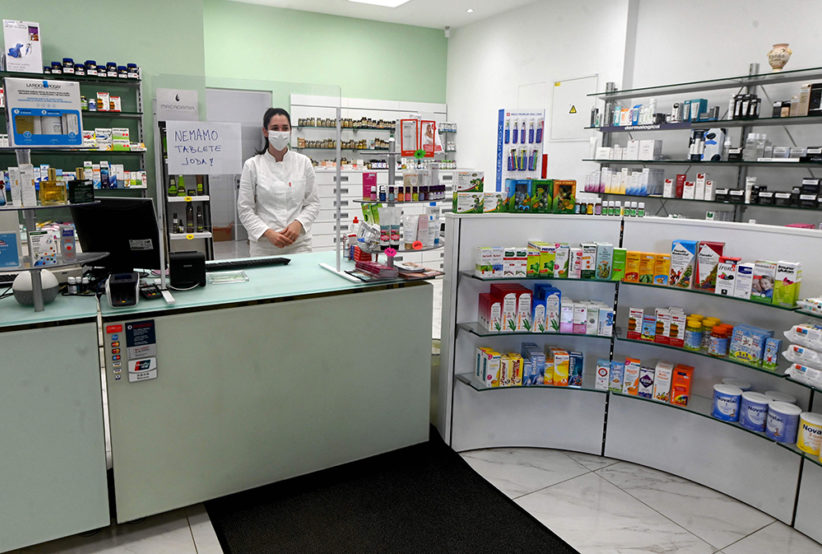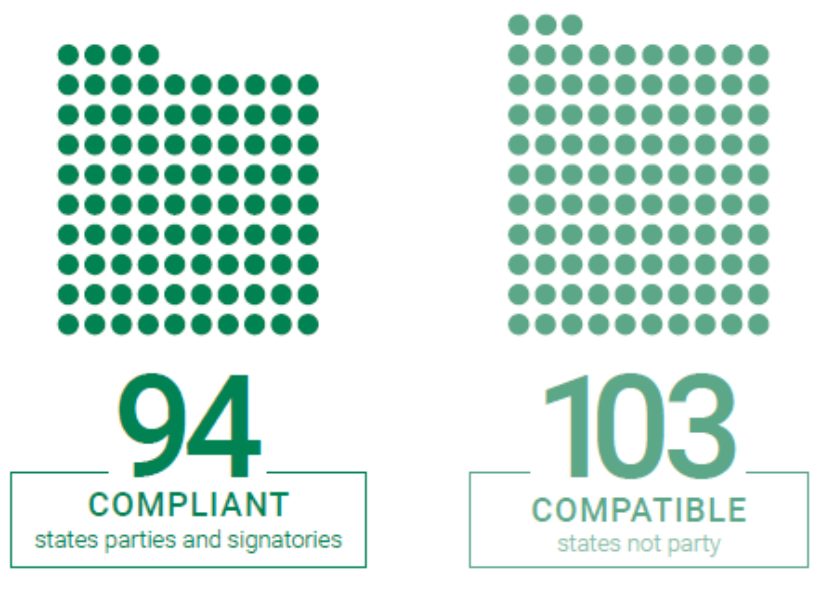 Several times during 2022, commentators in state-controlled Russian media seriously contemplated or even encouraged the use of nuclear weapons both in Ukraine and against NATO members. In western media, the probability of Russian use and likely responses by NATO was analysed almost on a daily basis, often understating the humanitarian consequences that even a single nuclear explosion would have, and potentially contributing to normalising the idea of use.

There were also certain voices in Russian media that sought to protect the nuclear taboo. An editorial in the newspaper Nezavisimaya criticised the nuclear rhetoric of 'high-ranking representatives of the Russian authorities', describing it as 'not emotions, not trolling, not games of the mind, but a style of thinking, a serious agenda'. The editorial continued: 'In Russia, entire generations have been brought up on the idea that a nuclear strike is something completely unacceptable. The story of the atomic bombing of Hiroshima and Nagasaki has become a tragic textbook, a story that has been preserved in the minds of people since childhood. … It is surprising how, with all this, high-ranking officials in Russia, in a situation where conventional weapons do not allow unambiguous dominance, turn to talking about a nuclear button. They do it with ease, as if it were just a new tactical decision and not a systemic leap. … Allowing nuclear conflict in thought and word is a sure step towards allowing it in practice. And this is the potential destruction of not even cities and countries, but civilizations. It is hardly possible to protect someone's interests in this way.'1

This editorial was an important reminder of how crucial it is to continue to work to stigmatise nuclear weapons, bring realism back, and counter ignorance about nuclear risk on the part of nuclear-armed states and their allies, as well as irrational complacency among many in the public.

Building on the previous Conferences on the Humanitarian Impact of Nuclear Weapons in Oslo (March 2013), Nayarit (February 2014), and Vienna (December 2014), Austria convened a fourth such conference on 20 June 2022. At the Vienna Conference on the Humanitarian Impact of Nuclear Weapons, Dr Tytti Erästö of the Stockholm International Peace Research Institute (SIPRI) said that while nuclear deterrence has always been fragile, technology has created new vulnerabilities and increased the risk of escalation. Certain new weapon systems might contribute to misunderstandings owing to ambiguity about their target, destination, or payload.2
In a speech about the real risk of nuclear conflict between India and Pakistan, Dr Zia Mian of Princeton University addressed how illusion of control is key to nuclear deterrence but we cannot possibly know how nuclear crises might actually emerge and play out, how people understand and respond to the decisions of others, and how time and uncertain information will matter.3
A study published in the journal Nature Food in 2022 shows that soot from fires triggered by nuclear-weapon use could cause disruptions to the Earth's climate, leading to mass food shortages, with livestock and aquatic food production unable to compensate for reduced crop output in almost all countries. As illustrated in the maps below, the study estimates more than 2 billion people could starve to death after a relatively small-scale nuclear war between India and Pakistan, and more than 5 billion could die from a large-scale nuclear war between the United States and Russia – underlining the importance of global cooperation in preventing nuclear war.4


In the Declaration of the First Meeting of States Parties to the TPNW, adopted in June 2022, the states parties said: 'Far from preserving peace and security, nuclear weapons are used as instruments of policy, linked to coercion, intimidation and heightening of tensions. … We thus insist that, pending the total elimination of nuclear weapons, all nuclear-armed states never use or threaten to use these weapons under any circumstances.'5
In August 2022, speaking at the opening of the Tenth Review Conference of the NPT, United Nations Secretary-General António Guterres reiterated his warning that humanity is 'just one misunderstanding, one miscalculation away from nuclear annihilation'.6

In November 2022, during a visit by German Chancellor Olaf Scholz, China's leader, Xi Jinping, specifically warned President Putin not to use nuclear arms in Ukraine. The international community should 'jointly oppose the use of, or threats to use, nuclear weapons', said Xi according to a statement carried by Xinhua, China's government news agency. Xi added that the world should also 'advocate that nuclear weapons cannot be used, a nuclear war cannot be waged, in order to prevent a nuclear crisis' in Europe or Asia.7 Also in November 2022, the G20 Summit in Bali issued a declaration stating that the 'use or threat of use of nuclear weapons is inadmissible'.8
With the nuclear risk dimension of the war in Ukraine, it was, however, deeply regrettable that only two NATO states (Greece and Northern Macedonia) voted in favour of UN General Assembly Resolution 77/53 on the humanitarian consequences of nuclear weapons. The Resolution, which was adopted on 7 December 2022 by overwhelming majority, stated that 'it is in the interest of the very survival of humanity that nuclear weapons never be used again, under any circumstances'.9 Those NATO states that voted against the resolution's adoption or abstained reportedly did so in order to protect NATO's Strategic Concept, where readiness to use nuclear weapons remains a key feature.

ARTICLE 1(1)(d) - INTERPRETATION
Each State Party undertakes never under any circumstances to: 'Use … nuclear weapons or other nuclear explosive devices.'
Preventing use is a fundamental aim of the TPNW – unquestionably central to the Treaty's object and purpose.
To use a nuclear weapon or other nuclear explosive device is to launch, release, deliver, or detonate it with hostile intent or for so-called 'peaceful' use, such as in civil engineering. Intent can be discerned from the circumstances and does not have to be publicly espoused. Possession or deployment of nuclear weapons for the purpose of 'deterrence' does not amount to their use under the TPNW but is covered by the prohibition on possession in Article 1(1)(a).
The Treaty on the Non-Proliferation of Nuclear Weapons (NPT) does not address the use of nuclear weapons in so far as it allows 'peaceful' detonation of nuclear explosive devices by nuclear-weapon states. The Comprehensive Nuclear-Test-Ban Treaty (CTBT), which prohibits all such 'peaceful' nuclear explosions, has not entered into force.
Nuclear weapons have not been used since August 1945 when the United States dropped a nuclear weapon first on Hiroshima and then, three days later, on Nagasaki. Other nuclear explosive devices have not been used since some 150 such devices were detonated for 'peaceful' use (for civil engineering purposes) between the second half of the 1950s and the end of the 1980s by the erstwhile Soviet Union and the United States.