The prohibition on possession and stockpiling of nuclear weapons
The nine nuclear-armed states – China, France, India, Israel, North Korea, Pakistan, Russia, United Kingdom, and the United States – engaged in conduct in 2020 that was not compatible with the prohibition on possession and stockpiling of nuclear weapons. Combined, they retained approximately 13,410 nuclear warheads as of September 2020, according to the Federation of American Scientists.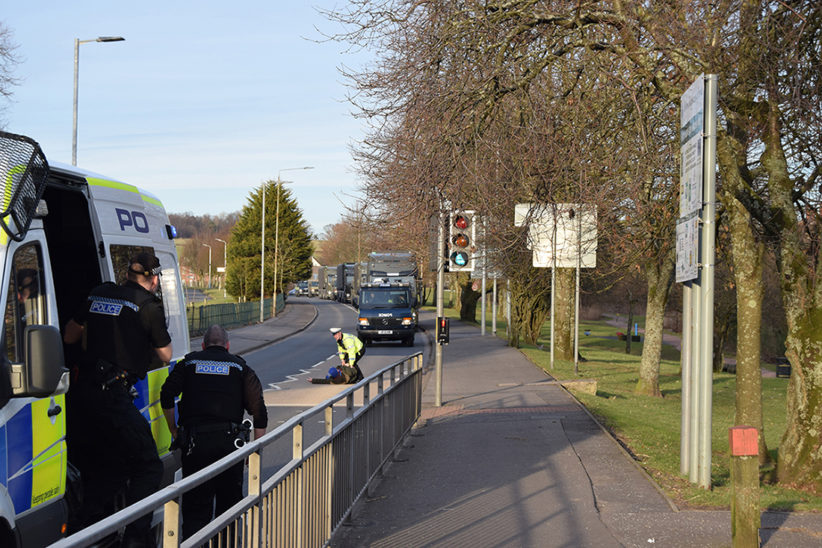 INTERPRETATION
The prohibition on possession of any nuclear weapon or other nuclear explosive device under Article 1(1)(a) makes it illegal to have a nuclear weapon or other nuclear explosive device.
Possession does not require ownership.
One nuclear weapon or other nuclear explosive device is sufficient to constitute a stockpile.
The prohibition on possession comprises activities such as maintenance and deployment of nuclear weapons or other nuclear explosive devices. Indirectly, it also acts to render deterrence practices unlawful.
Of the global stockpile of 13,410 nuclear warheads in 2020, around 9,320 warheads were either deployed or in storage, forming the active stockpile available for use by these states' armed forces. The rest were retired nuclear warheads awaiting dismantlement. The United States and Russia together possess about 91% of the world's nuclear arsenal, as illustrated by the animation below. The world's nuclear stockpiles pose a number of threats to human life and national and international security. In addition to the possible intentional or unauthorised use of nuclear weapons, their existence entails a risk of accidental detonations. They could also serve as targets for terrorists or be seized by other parties.
Facilities and Deployments
Nuclear weapons are currently believed to be stored or deployed at a minimum of 108 locations across the nine nuclear-armed states and the five host states. Nuclear weapons are also frequently transported between these locations, for deployment, retirement, maintenance, or modification.

A significant number of nuclear weapons are also carried through the world's oceans on nuclear-powered ballistic-missile submarines (SSBNs) on active patrol (often referred to as 'continuous-at-sea-deterrence'). Between them, France, Russia, the United Kingdom, and the United States are believed to have around 15 SSBNs on active duty at any given time. Each of these submarines carries incredible nuclear firepower. For example, a single UK Vanguard-class submarine carries 40 nuclear warheads with estimated explosive yields equivalent to 100 kilotons of TNT each, meaning that a single UK SSBN carries firepower that is more than 250 times greater than the yield from the Hiroshima bomb. The United States has 14 SSBNs, Russia 10, the United Kingdom 4, and France 4. All are in the process of building or procuring a new generation of submarines.
War Games
The nuclear-armed states routinely engage in nuclear strike exercises, involving manoeuvres by nuclear-capable aircraft, submarines, and surface ships. They also routinely test their nuclear command-and-control infrastructure and missiles. For example, on 9 December 2020, Russian President Vladimir Putin was reported to have directed an annual nuclear readiness drill. In February 2020, the United States conducted a military exercise which simulated a limited nuclear war with Russia. The exercise was described as particularly notable because it embodied 'the controversial notion that it might be possible to fight, and win, a battle with nuclear weapons, without the exchange leading to an all-out world-ending conflict'